Archive
Search within Knife blog
Challenge of the quantification of the blacksmith's work with IT technology
08/13/2021Sakai Knives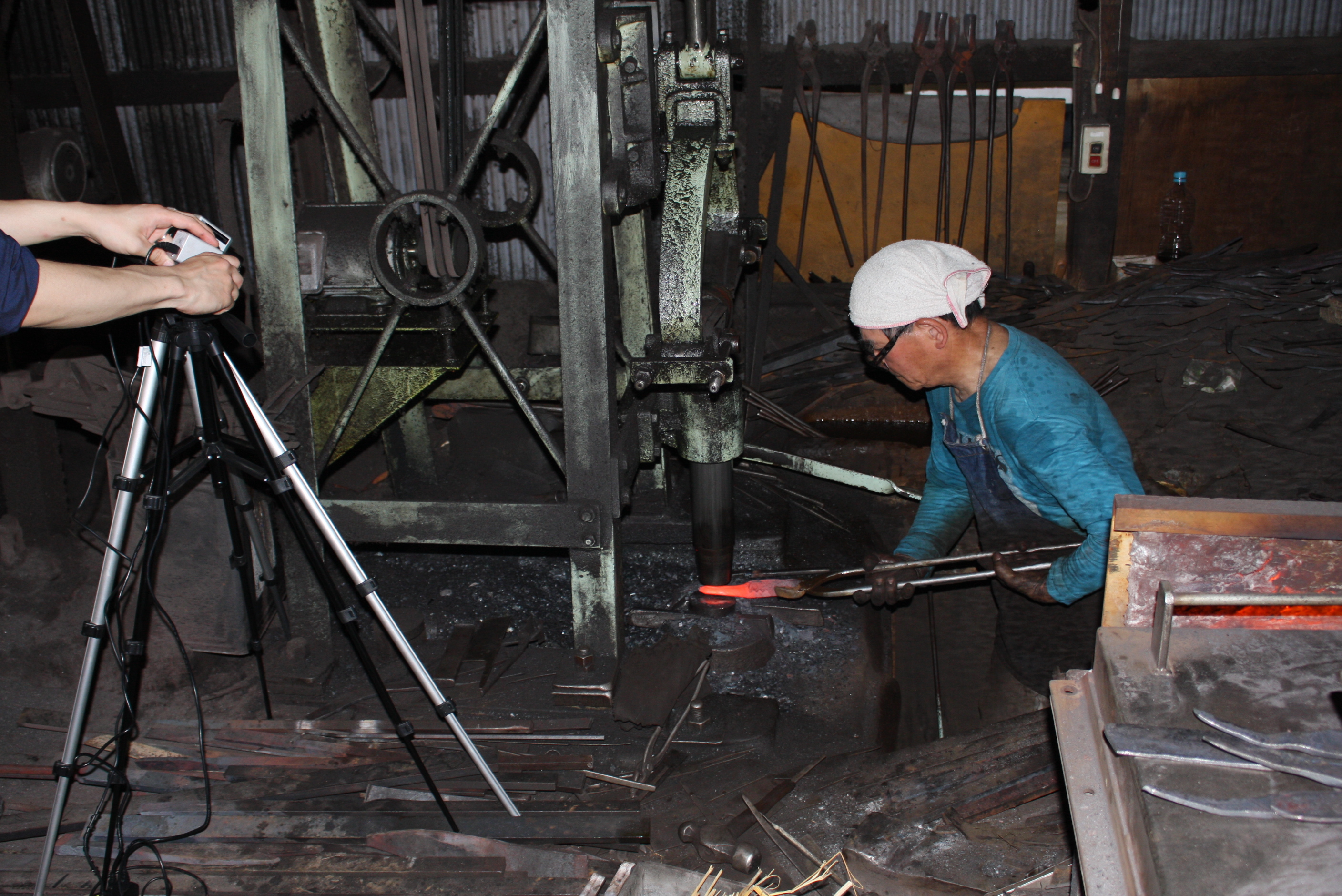 We've challenged the quantification of the blacksmith's heat treatment with a temperature measuring device made by Horiba, Ltd. with NEC Solution Innovator, Ltd.

The blacksmith who cooperated with our approach is Mr. Kazuyoshi Tanaka, who is one of the best blacksmiths in Sakai city. By measuring his temperature zone of the heat treatment, this will be a good bench marking for younger blacksmiths in the future. Also, this approach is a great opportunity for us to analyze why Mr. Tanaka's blades are supported by many knife fans in the world.

We've measured his temperature zones of forging, annealing, and quenching this June and July in 2021.

In detail, we measured the temperature zone of forging dead soft iron and carbon steel and that when he took them back to a kiln. Second, we measured the temperature zone when he annealed blades. Third, we measured the temperature zone at quenching before he put blades into water.

Our president has made 4 promises to increase the number of artisans and make Sakai knife industry sustainable.

One of his promises is a scientific approach toward artisans' work. We will keep making efforts to quantify artisans' work as much as possible, try to decrease the number of personal manufacturing processes and make the manufacturing process more modern with IT technology so that we could increase the production capacity and make Sakai knife industry sustainable.

*Please note that we won't disclose the detailed numbers of temperature zones since this is our strictly confidential information.