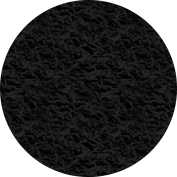 Company Profile
1-1-3 Kumano-cho Higashi, Sakai-ku, Sakai City, Osaka, Japan 5900946
【View Larger Map】
| | |
| --- | --- |
| Corporate Name | Takahashikusu Co., Ltd. |
| Established | June, 1917 |
| Corporate Address | 1-1-3 Kumano-cho Higashi, Sakai-ku, Sakai City, Osaka, Japan 5900946 |
| Paid-in Capital | 10 million JPY |
| President | Yusuke Takahashi |
| Line of Business | Manufacture and Wholesale of knives |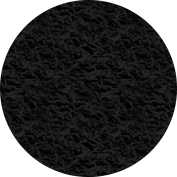 History
| | |
| --- | --- |
| June, 1917 | Kusutaro Takashi founded the knife wholesaler Takahashikusu Shoten in Shukuincho of Sakai City. |
| October, 1942 | Takahashikusu Shoten moved to Ebisunocho of Sakai City. |
| September, 1946 | After the war, Takahashikusu Shoten moved to its current location in Kumanocho of Sakai City. |
| 1953 | Seizo Takahashi became the second generation representative. |
| July, 1990 | Takahashikusu Co., Ltd was established. Yoriaki Takahashi became the third generation president. |
| August, 2020 | Yusuke Takahashi became the fourth generation president. |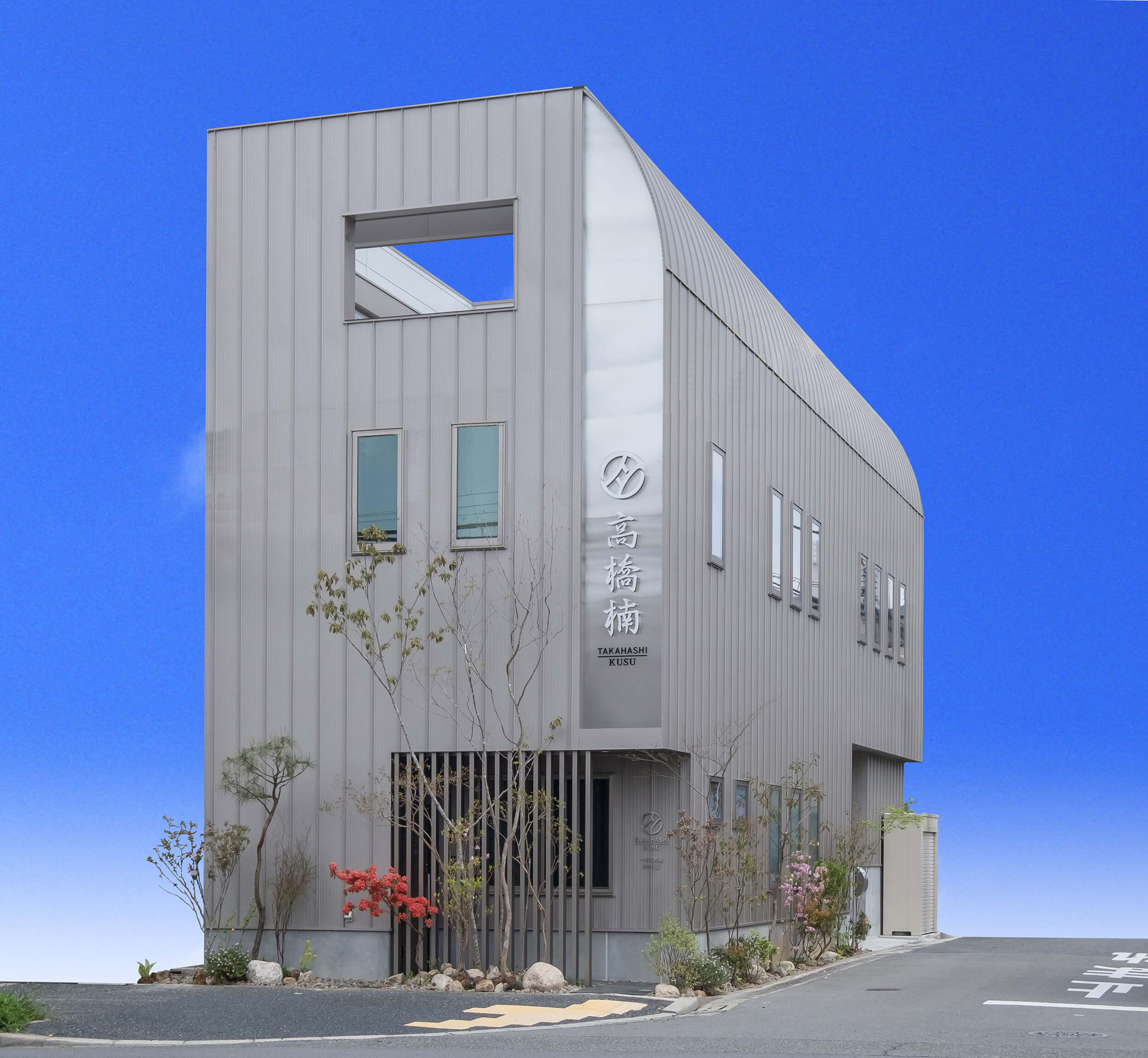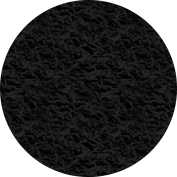 Message from President
Our Vision
We will advance food cultures in the world
with the power of cooking.
Our Mission
We will become the best partner for people
in the world who intend to cook better meals.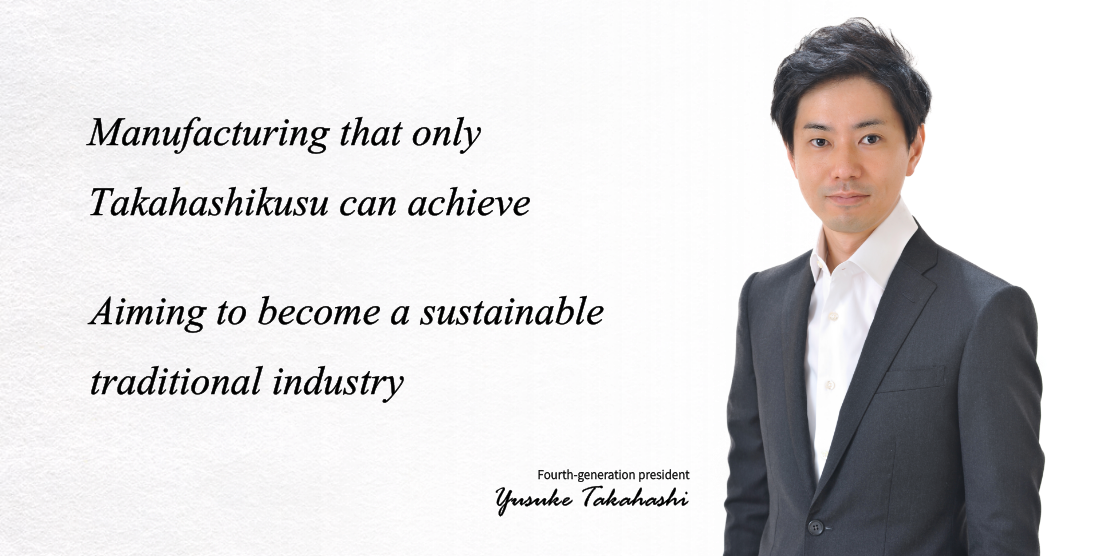 Our desire is to have many people around the world use our high-quality kitchen knives. The use of a high-quality kitchen knife can bring out the best from the ingredients, which we believe makes cooking more fun and diets richer and more varied.

We will establish a manufacturing system that only Takahashikusu can achieve. At the same time, we intend to transform the traditional industry of Sakai Uchihamono (Sakai Forged Knives) manufacturing into a sustainable industry.
We make the following four promises to realize these two goals:
1 We will aim to manufacture inherently high-quality kitchen knives.
We will pursue a design focusing not only on appearance, but also usability and sharpness that brings out the flavor of ingredients to the utmost.
2 We will fuse together tradition and modernization.
We will modernize our manufacturing processes through a scientific approach, while maintaining the key aspects that make it a traditional industry.
3 We will connect our knife craftsmen with our users, from the true standpoint of the user.
We will establish a system where user perception exactly reaches our craftsmen, thereby improving the products.
4 We will communicate the proper ways of using kitchen knives.
To ensure users use kitchen knives properly, we will conduct awareness campaigns on sharpening, as well as how to distinguish the best knives and how to use various types of knives.
We believe that the pursuit of techniques is endless. Therefore, we will pursue the ultimate in high-quality kitchen knives that is truly good for the user.
Since our foundation in 1917, we have developed our business thanks to the support of our customers and suppliers. Just like our former presidents, I desire to weave the continuing history of our company. Moreover, I intend to establish a solid foundation that will enable us to survive for another 100 years.
We appreciate your continuous support.
---
President's Biography
Yusuke Takahashi joined a U.S.-based IT company after graduation of the Department of Engineering, Osaka Prefecture University. Then, he completed a US Top20 ranked MBA, Kelley School of Business. While in Kelley School of Business, he also studied business at HEC Paris as an exchange student. After Kelley School of Business, he joined Takahashikusu Co., Ltd. in 2017 through serving as a consultant at a management consulting firm and a member at the corporate planning department of a company listed on the First Section of the Tokyo Stock Exchange. He has continued to serve as the president at Takahashikusu Co., Ltd. since August in 2020.