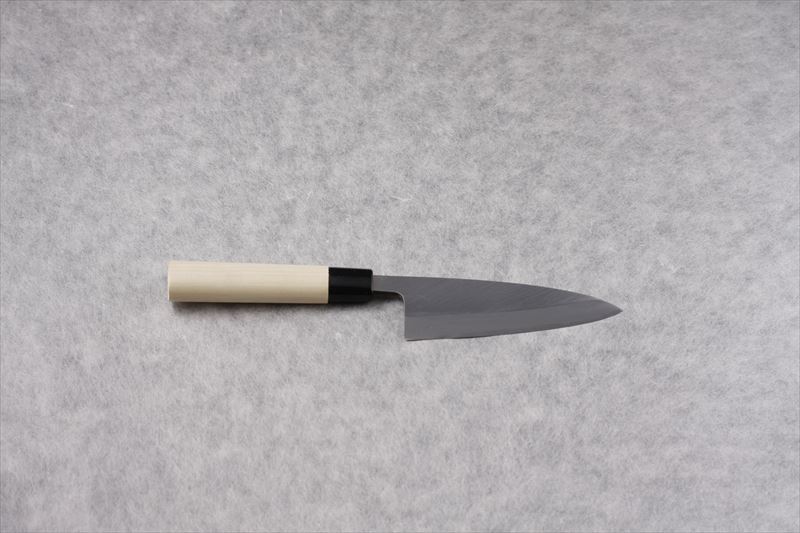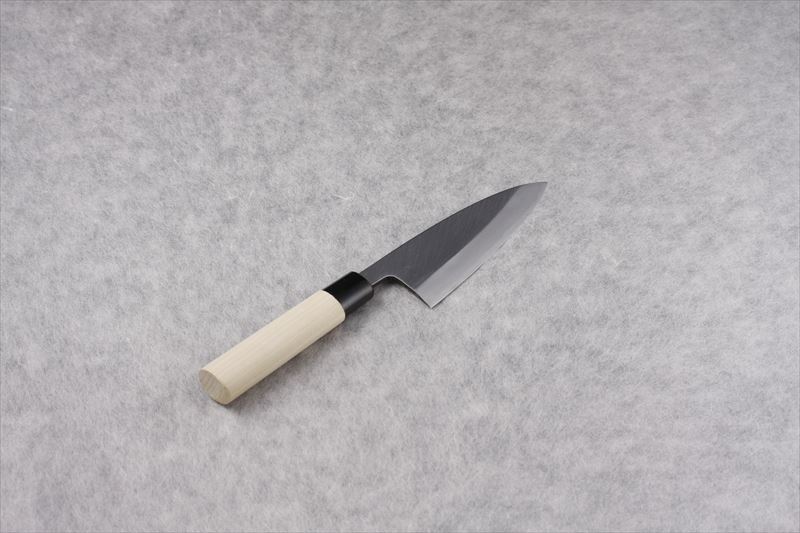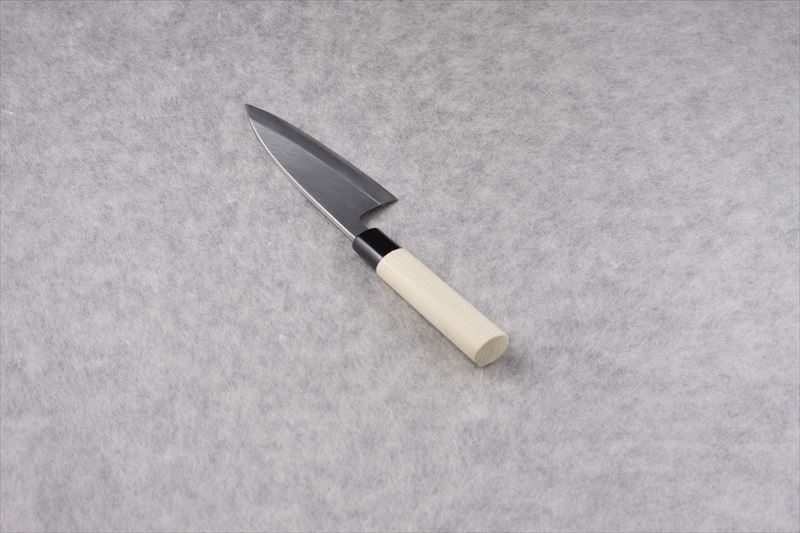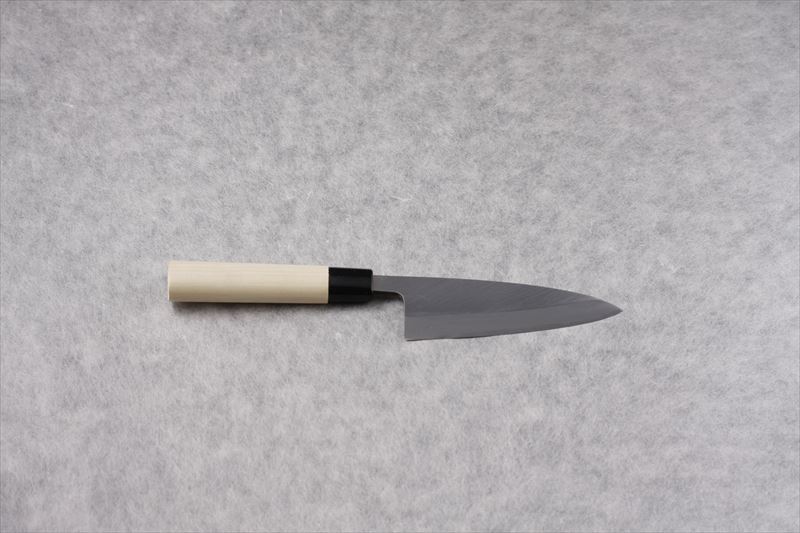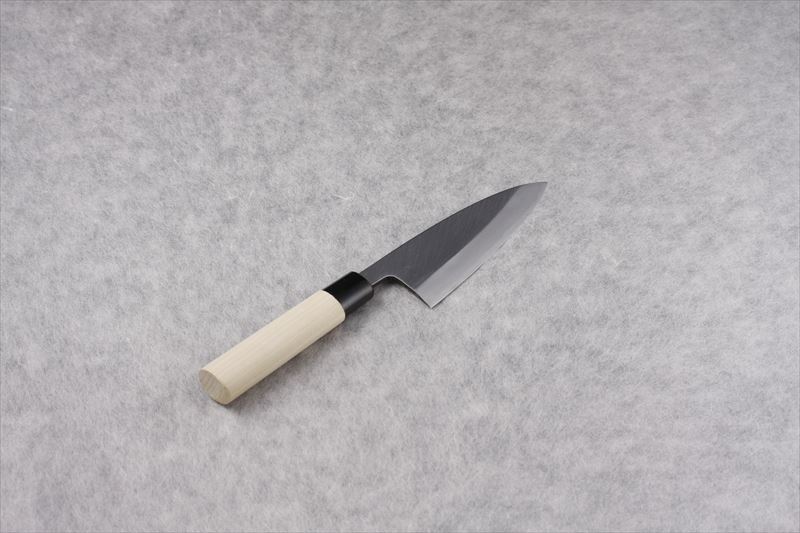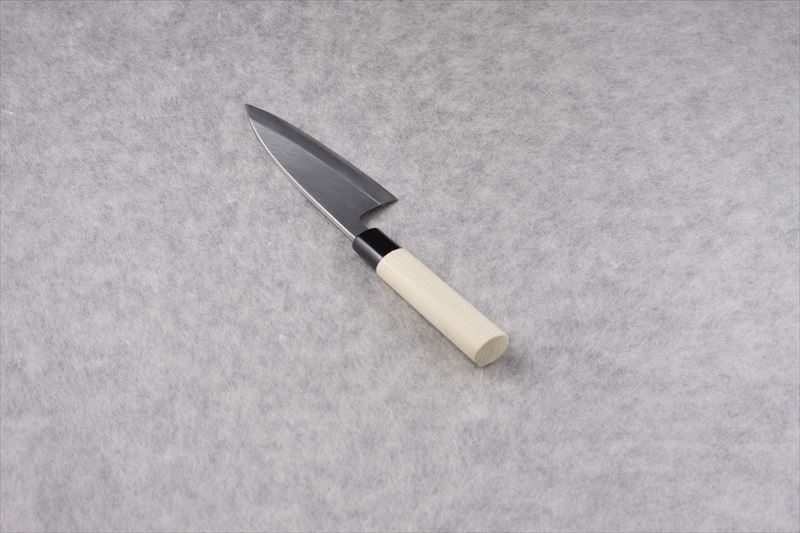 Ajisaki
For Cleaning Fish
It is thinner than a deba knife and is used to clean horse mackerel. Usually, it is sold in lengths of 90 mm to 120 mm. Besides migaki (*), kurouchi (**) is also popular.

*A knife that is silver overall like you see frequently, by polishing the "ji" (the base of the knife made by smiths).
**A knife with the kireha part polished while leaving the obverse side of the "ji" black.
90mm
105mm
120mm
135mm